Well, where do I start? What a crazy week we had at the end of July. Its now 2 years ago that we moved to a bigger building and business was booming. Takings were up and we were able to take on more staff and offer more craft and food options. Me and Deb had put so much time, money, energy and love into the business and now as 2020 started we thought we would be able to take a proper wage, we could continue to grow and maybe even work in the community as well as within the shop.
But then the pandemic came, and things couldn't have been more different. March 2020 felt as if we were entering a huge storm, staff one by one went home to shield, customers were few and far between. We closed off areas of the shop we weren't using, reduced the menu partly due to stock being very unpredictable, all classes and groups were cancelled. The first lockdown came as a relief, finally the government were going to help in the way of grants while we were closed. We were able to scrape by, and as lovely as it was to reopen in summer 2020, we never recovered properly.
Another 2 lockdowns later and May 2021 comes with us being able to reopen for indoor seating. But still things don't improve, the grant money stops, but business doesn't go back to 2019 levels, instead its like starting a new business but with overheads of an established business. Starting from scratch, trying to get the word out of what we do, the services we offer, the fun, the crafts and the cakes! Again, our regulars come as much as they could, but everyone has had struggles over the last 18 months, everyone has had some change in their lives.
So, me and Deb had a chat, and talked about ending it all, closing Ladybird for good. But we couldn't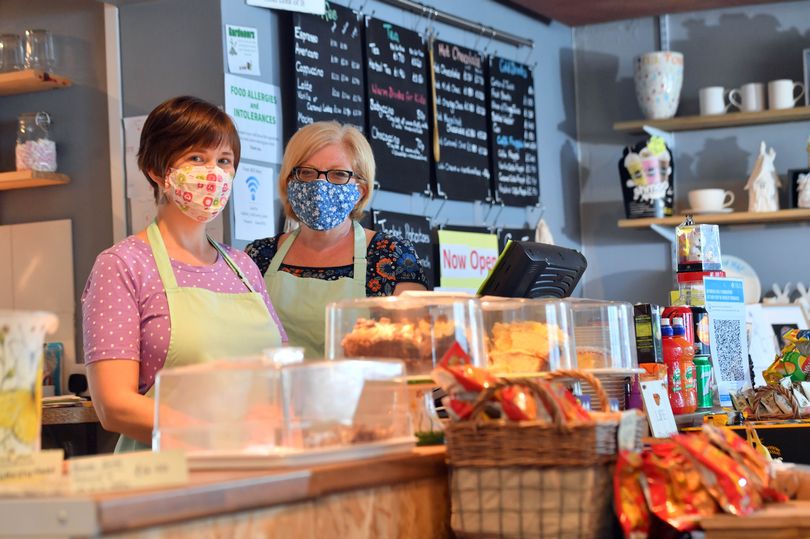 help thinking Did the community want us to stay? So, we told the truth, if business didn't improve, we would be forced to close, and the community came out in their hundreds! We are still completely overwhelmed by the support, the reviews and recommendations we have received! It's only been a week, but we hope if business stays like this, me and Deb can finally take a wage and Ladybird can stay at least a few more years. Jo