For some reason it takes a life time to put together a short newsletter and the list of craft classes. Or maybe its the fact I have to chase the tutors 3 or 4 times before getting dates and details out of them. They must know what I'm going to say as I head towards them, so now I just put the diary in front of them and ask them to pop some dates down. This works well until they have left the shop and I realise a date is all I have from them.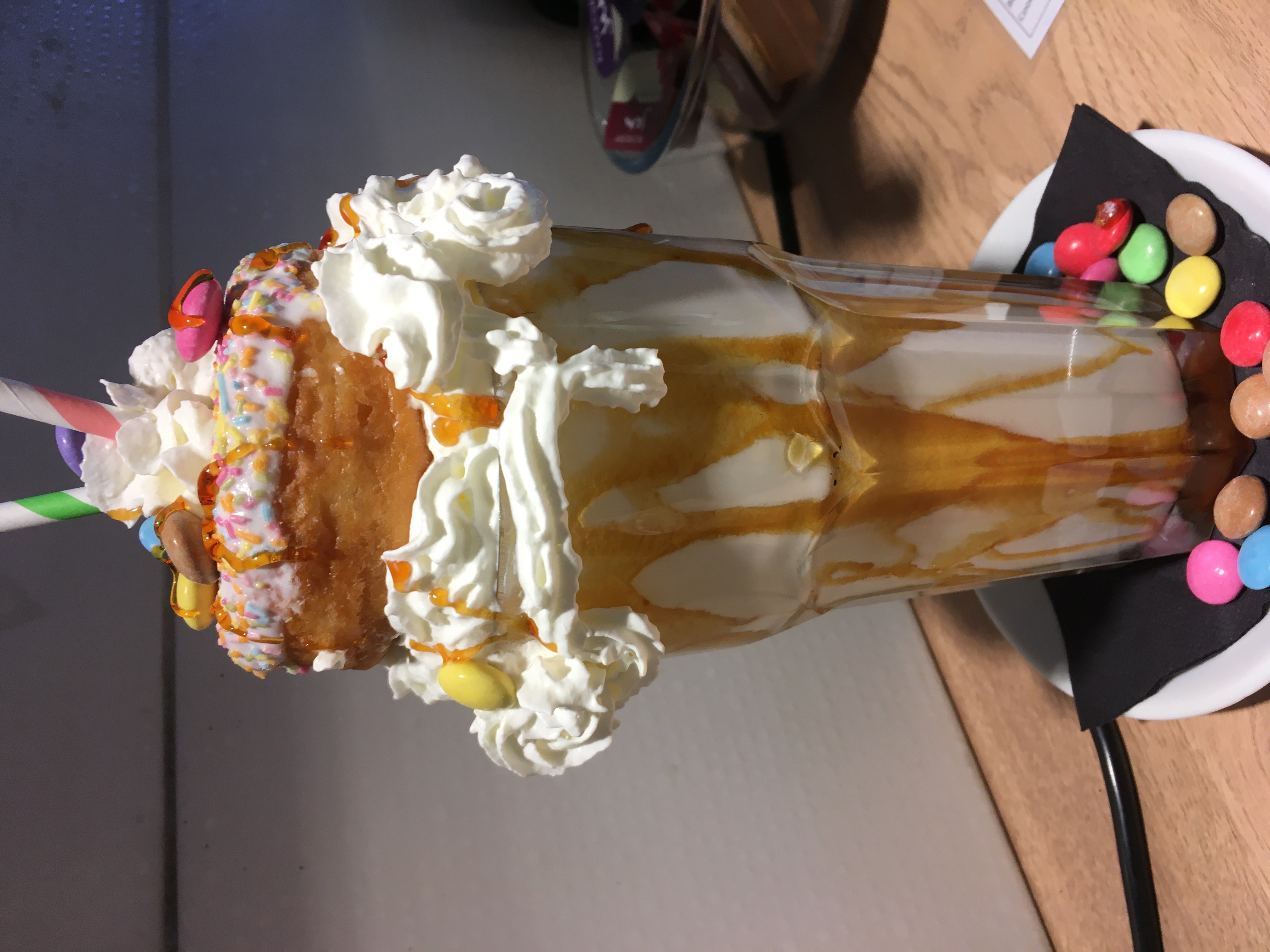 Monster Milkshake with vanilla shake, smarties and doughnut.
But I'm no better, I know what classes I want to run, or I can find some dates that work, but matching them up doesn't seem to be my forte!
I'll stick with writing the newsletters... but again I sit down to write, and lets face it I always have an opinion, but suddenly I can't think of a single thing to write about.
Today was a little different. We don't usually open on Bank holidays, I don't know why but people have always assumed we'll be closed, however this bank holiday being part of the actual school holidays has usually been quite good. Today was our usual bank holiday though, with just turbel weed passing by, so when someone ordered a Monster Milkshake 3 of us staff jumped on the order! We love making them, they are indulgent, extravagant and Messy! We pile them high with cream and sweets and sticky sauce, then try to keep it all in place while we carry the glass to the table. The look on the kids faces is of amazement, the look on the parents faces is of concern.
Once I'd started writing about the Monsters, the rest just seemed to flow and in no time I did have a newsletter, a little late, but finished. The newsletters are emailed monthly, the craft classes are emailed as soon as they're available, to sign up click here.Jo