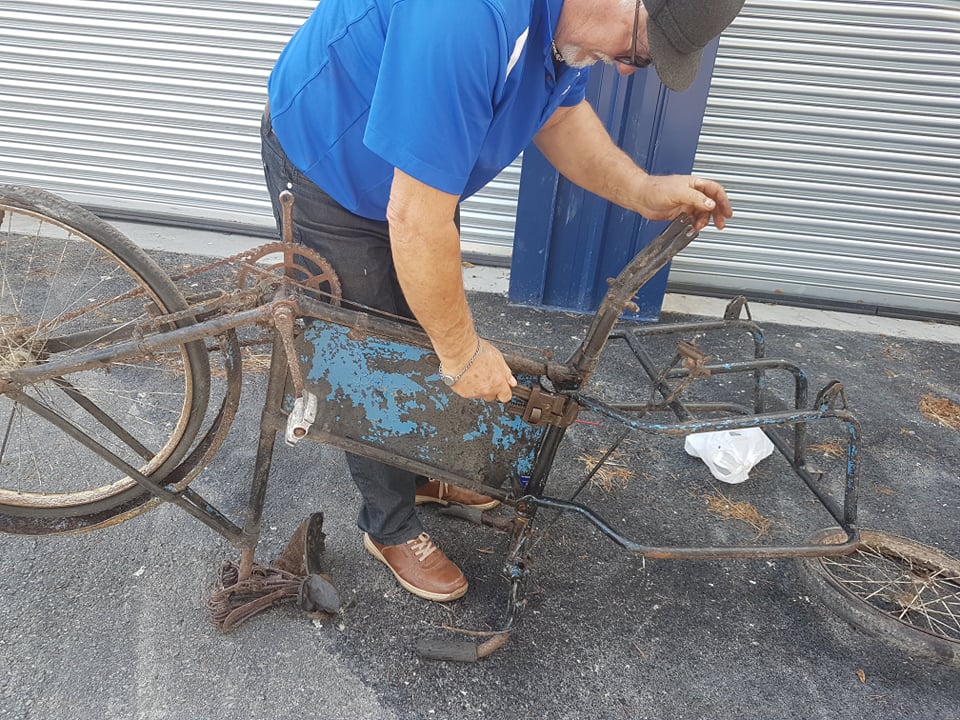 Brian taking the bike apart.
By now you'll have probably seen the recycled bike outside our shop, upcycled by our Irene, but do you know the story behind it?
While Sue and Brian were holidaying in Builth Wells a few years ago, they visited an antique show. Brian spotted the bike and thought it would make a great project, before Sue knew what was happening he had paid for it and was trying to work out how to fit it into her Fiat 500.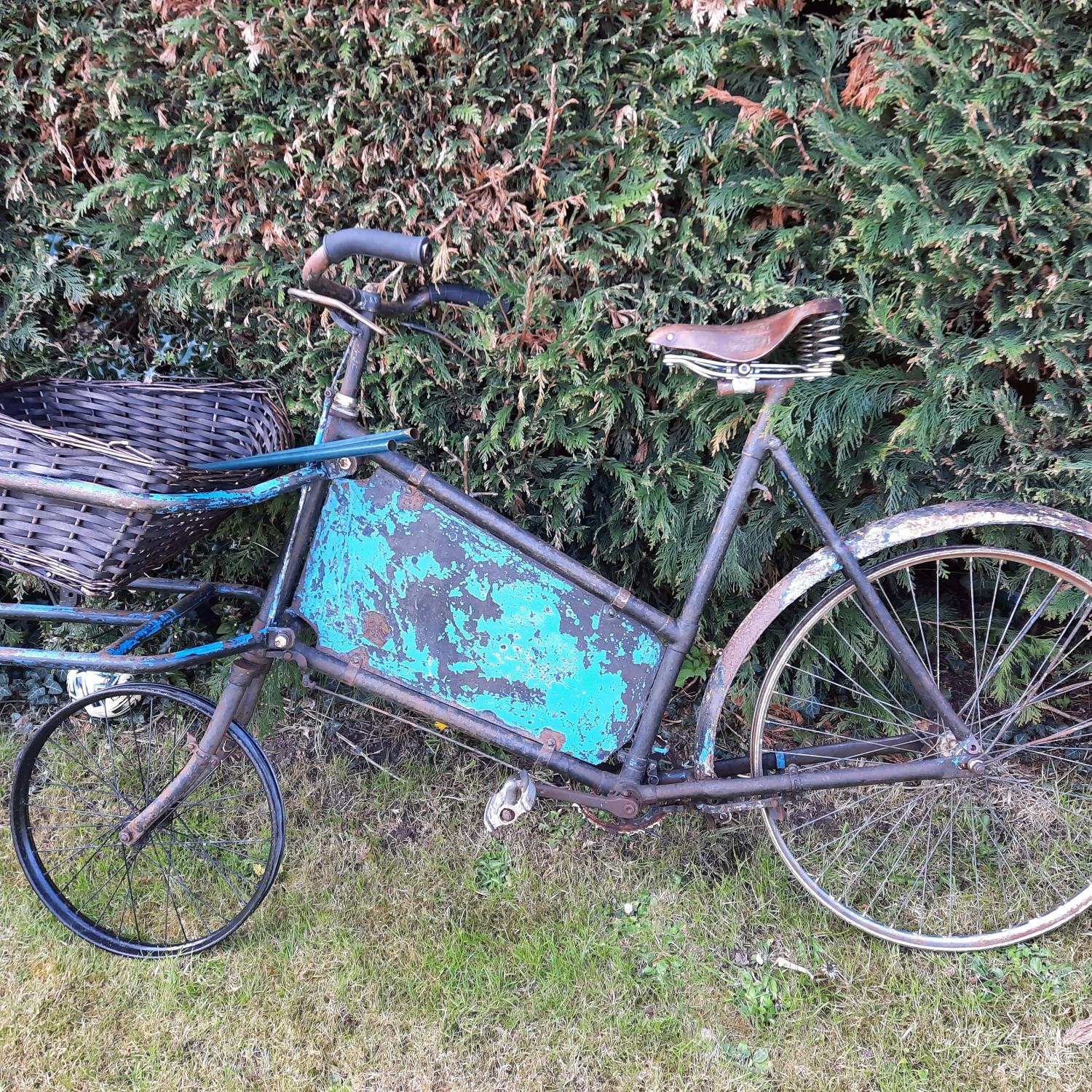 The old bike
After borrowing some tools from a very nice man, they managed to squeezed it and themselves into the car, but once at home the bike just sat in their garage. This is where Irene comes in…
"I loved painting this bike, it did take some effort to remove the 4 layers of paint! Black, white and 2 shades of blue!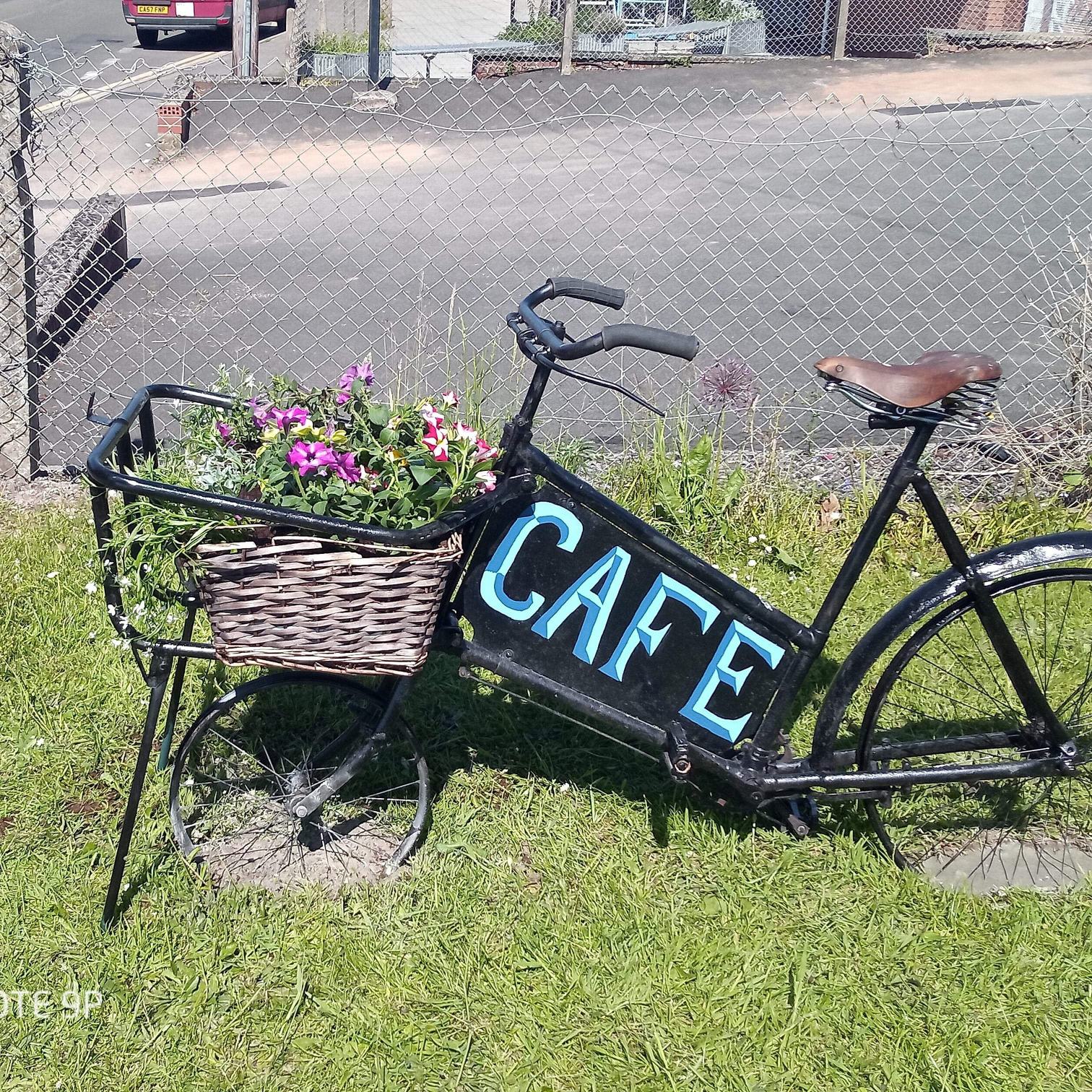 The upcycled bike in place at the shop
Wouldn't it be great if those layers of paint could talk? As I worked on the bike, I wondered over the years who rode it? For which shop? A local butchers or bakers maybe? Carrying sausages or crusty bread? How many travels did it do? And did the bike have a squeak like Arkwrights?!
Its all restored and upcycled into a Café sign now, not bad for something that was heading for the tip!" Irene Quelch.