Coffee Shop Menu
To book a table please phone 01291 422322 during opening hours.
Drinks and Cakes served all Day
Hot Snacks served Opening until one hour before closing.
From Tuesday 14th March we will no longer be serving Lunches or Hot snacks. We will still be serving all our usual drinks, Homemade cakes, Tea cakes, biscuits, crisps, flap jacks, scones, ice cream and toast including gluten free toast.
Please order at the Counter.
Please tell the staff of any food allergies when ordering.
We use marge vegetable spread unless you request butter, and semi-skimmed milk unless you request otherwise. Gluten Free Bread or Cakes and Coconut Milk or Oat Milk are available upon request for an extra charge.
All our food is made to order and most is prepared from scratch right here at Ladybird Craft Centre.
Kids Snack Boxes
Snack Boxes with Pom bear crisps, a tube yogurt, chocolate biscuit, piece of fruit and carton of juice £3.95
Hot Snacks
1 Slice / 2 Slices
Toast, Brown or White Bread £1.55 / £1.75
Beans on Toast £2.65 / £3.65
Bacon Sandwich £3.95
Gluten free toast or bread add 60p.
Puddings Served all day.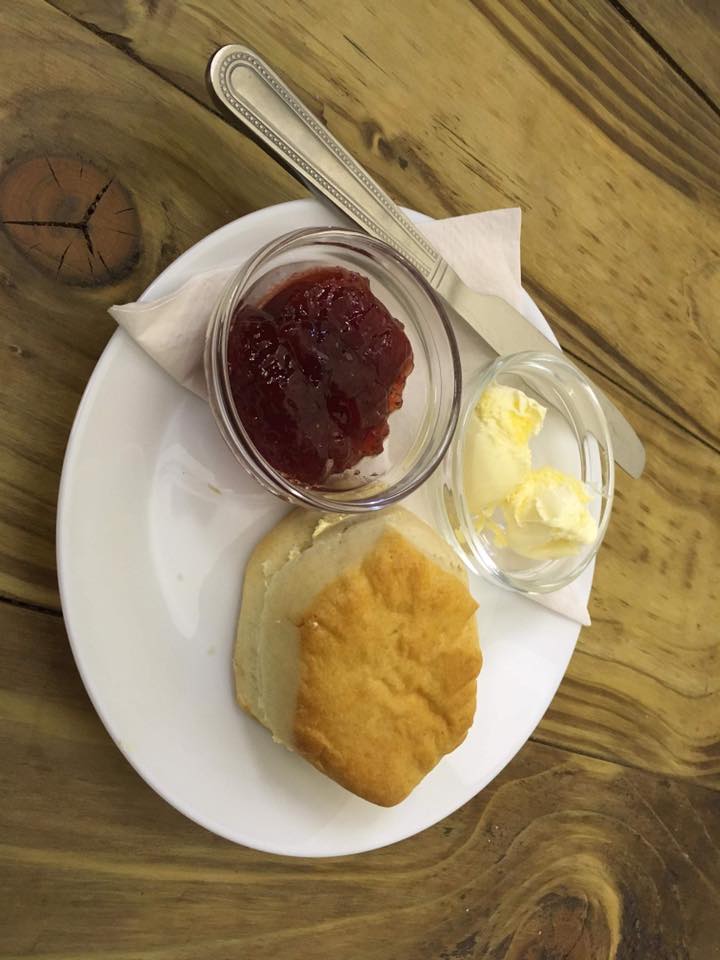 Cream Tea
Cream Tea Scone, Butter or Marge, Jam, Clotted Cream and either Tea for One or a small Americano. £4.95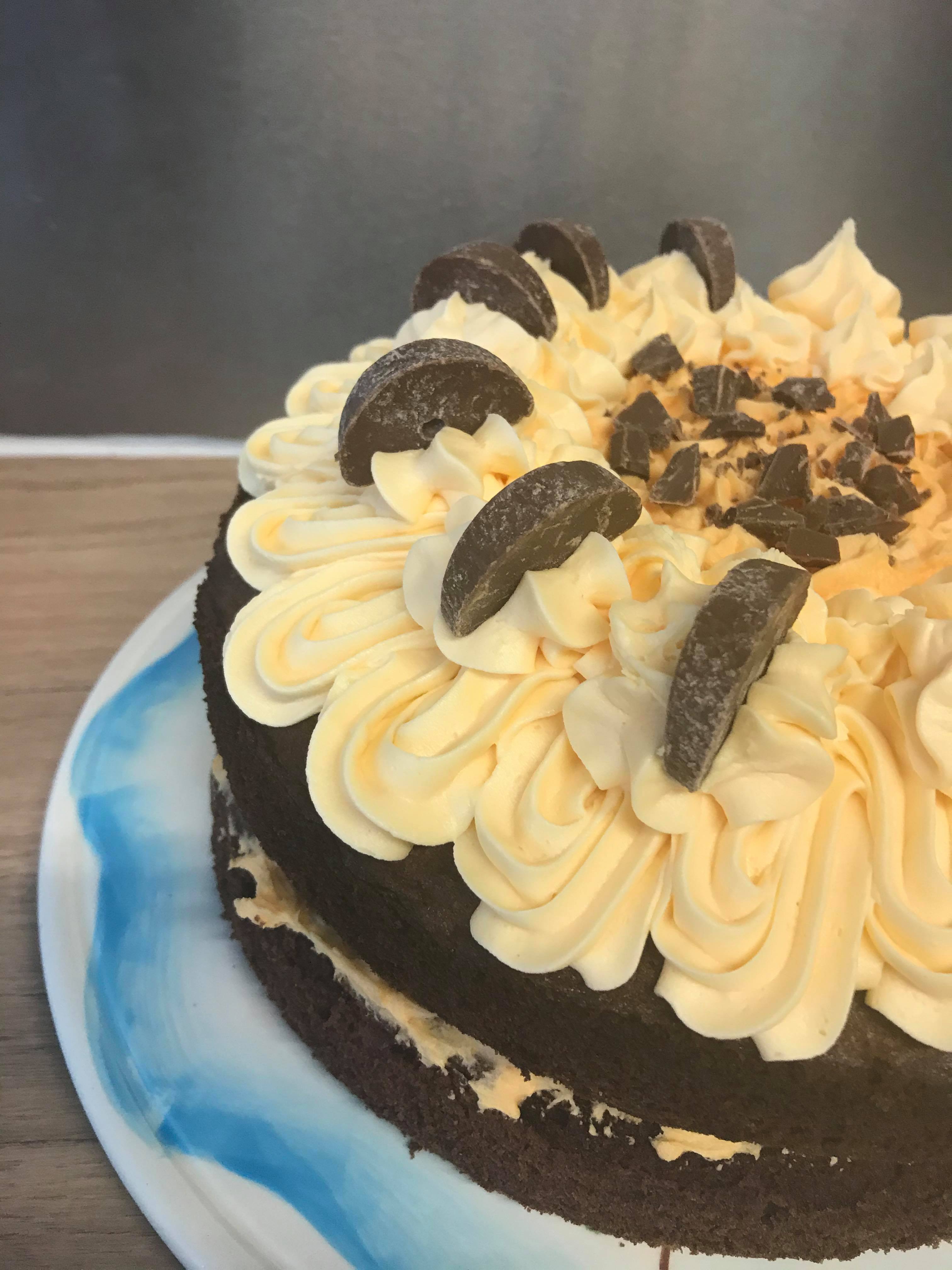 Choc Orange Cake
Toasted Tea Cake with marge and Jam £2.50
Homemade Cakes see display stands on the counter. Add ice Cream, squirty cream, clotted cream or custard to your cake for an extra charge.
Gluten Free Cakes available on request.
Ice Creams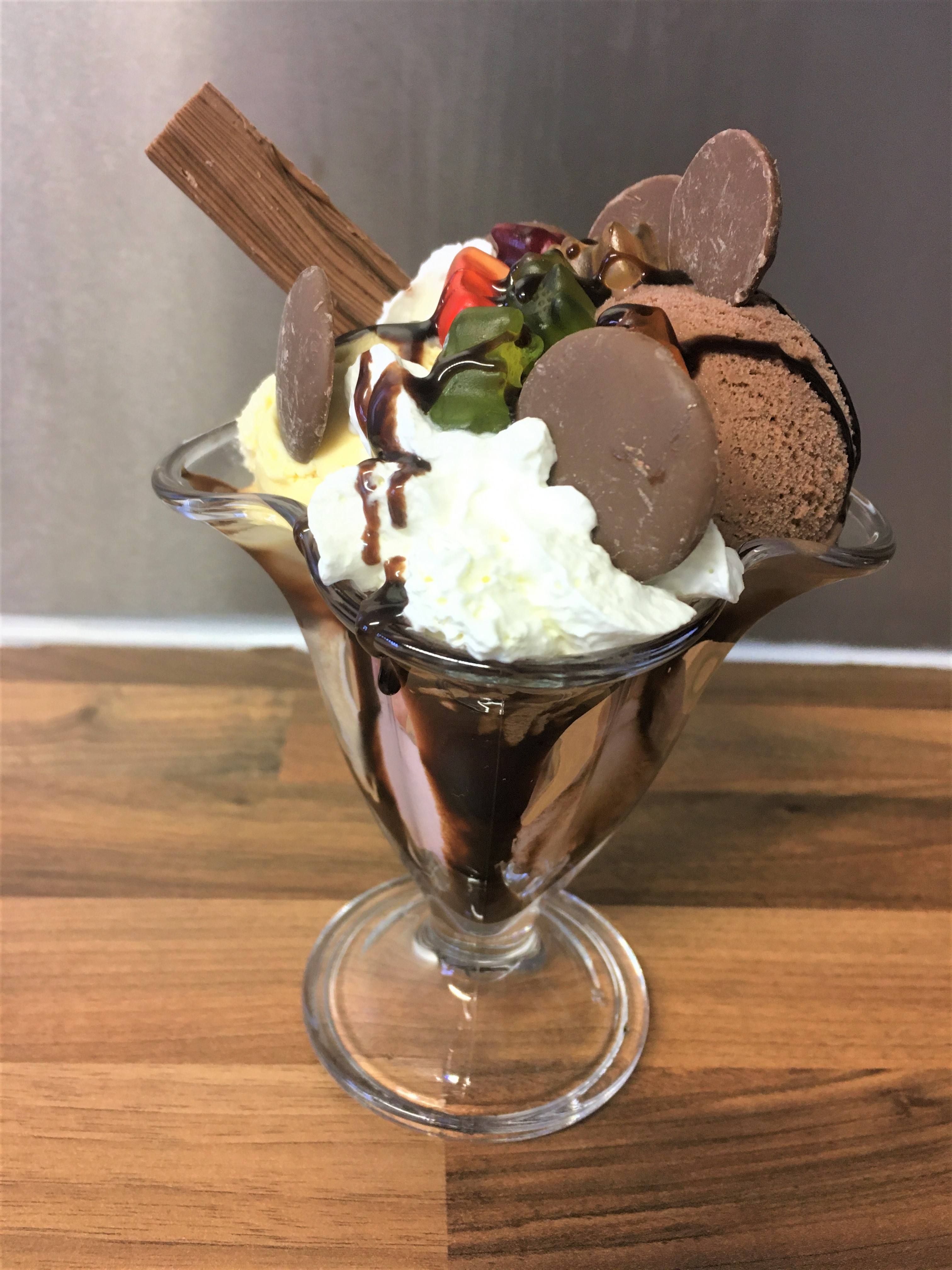 Small Sundae
Small Sundae £3.75 Large Tray Sundae £5.75
Choose your Ice Cream flavours: Chocolate, Vanilla or Strawberry.

Choose mixed sweets or mixed chocolates or both

Choose sauce; Chocolate, Caramel or Strawberry.

Do you want Cream?

Choose a Chocolate Flake or a Wafer.
Vegan Vanilla Ice Cream available
(and it's lovely)
Hot Puds
Served with Ice Cream, Squirty cream, Clotted cream or Custard. £4.99 each
Chocolate sponge Pudding with Chocolate sauce
Gluten Free Syrup sponge Pudding
Waffles
Small Waffle (1 waffle, 2 scoops of ice cream) £4.99
Large Waffle (2 waffles, 4 scoops of ice cream) £6.99
Biscoffle Waffle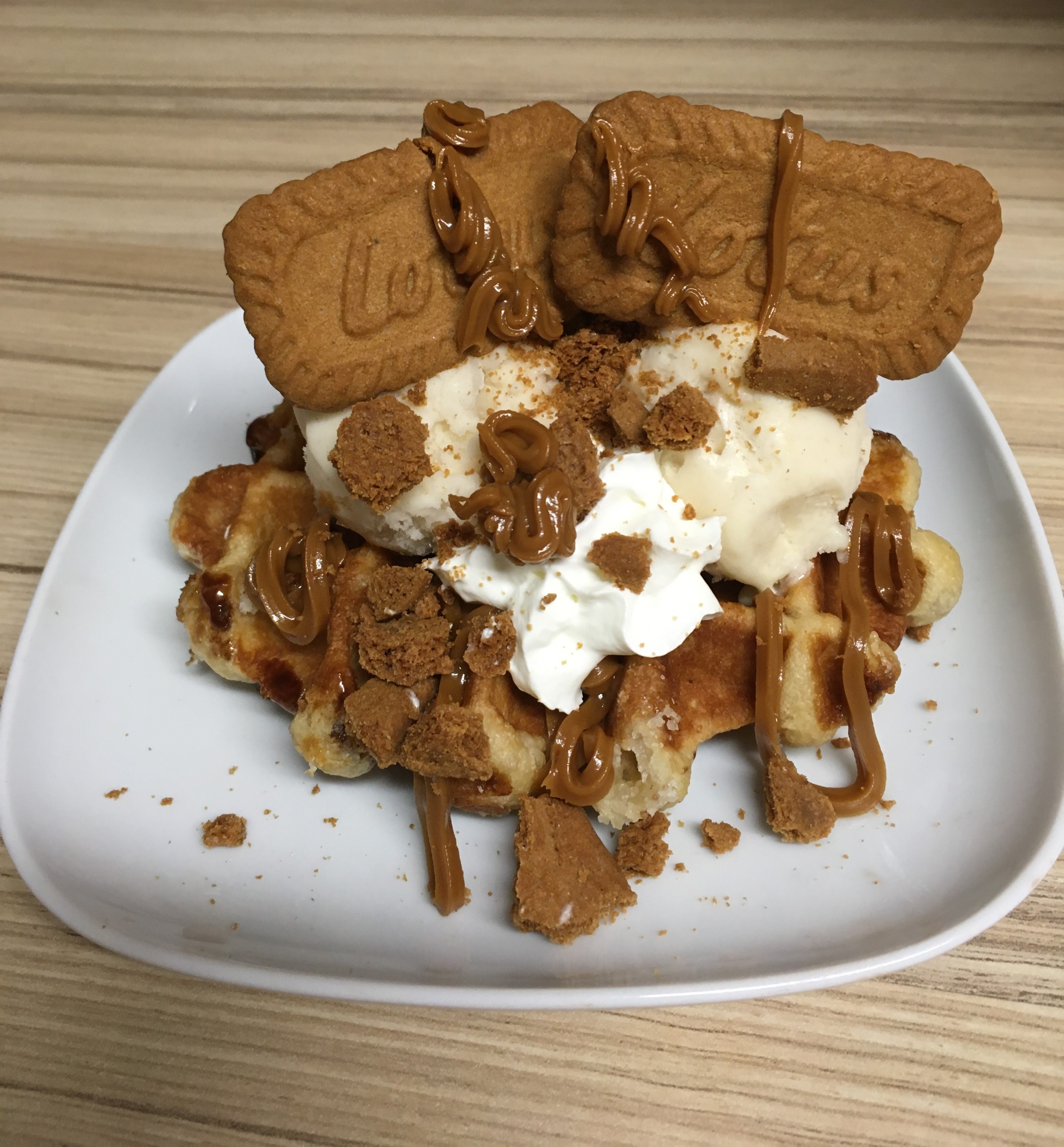 Biscof Waffle
Warm Waffle, Vanilla ice cream, biscoff sauce, biscoff biscults, biscoff crumb and squirty cream.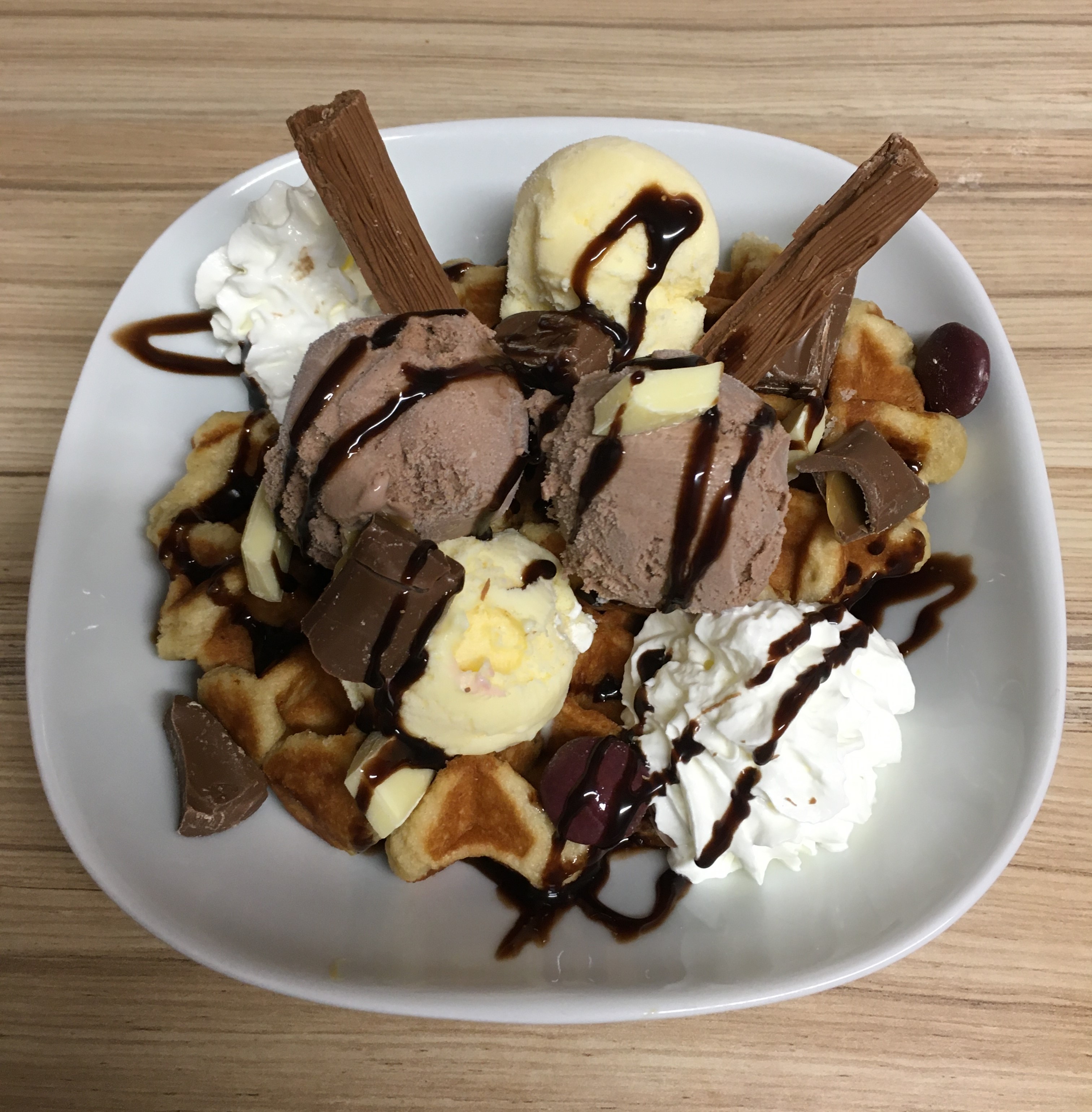 Chocolate Waffle
Chocolate Waffle
Warm Waffle, Chocolate ice cream, mixed chocolates, Chocolate sauce, Chocolate flake and squirty cream.
Banana Waffle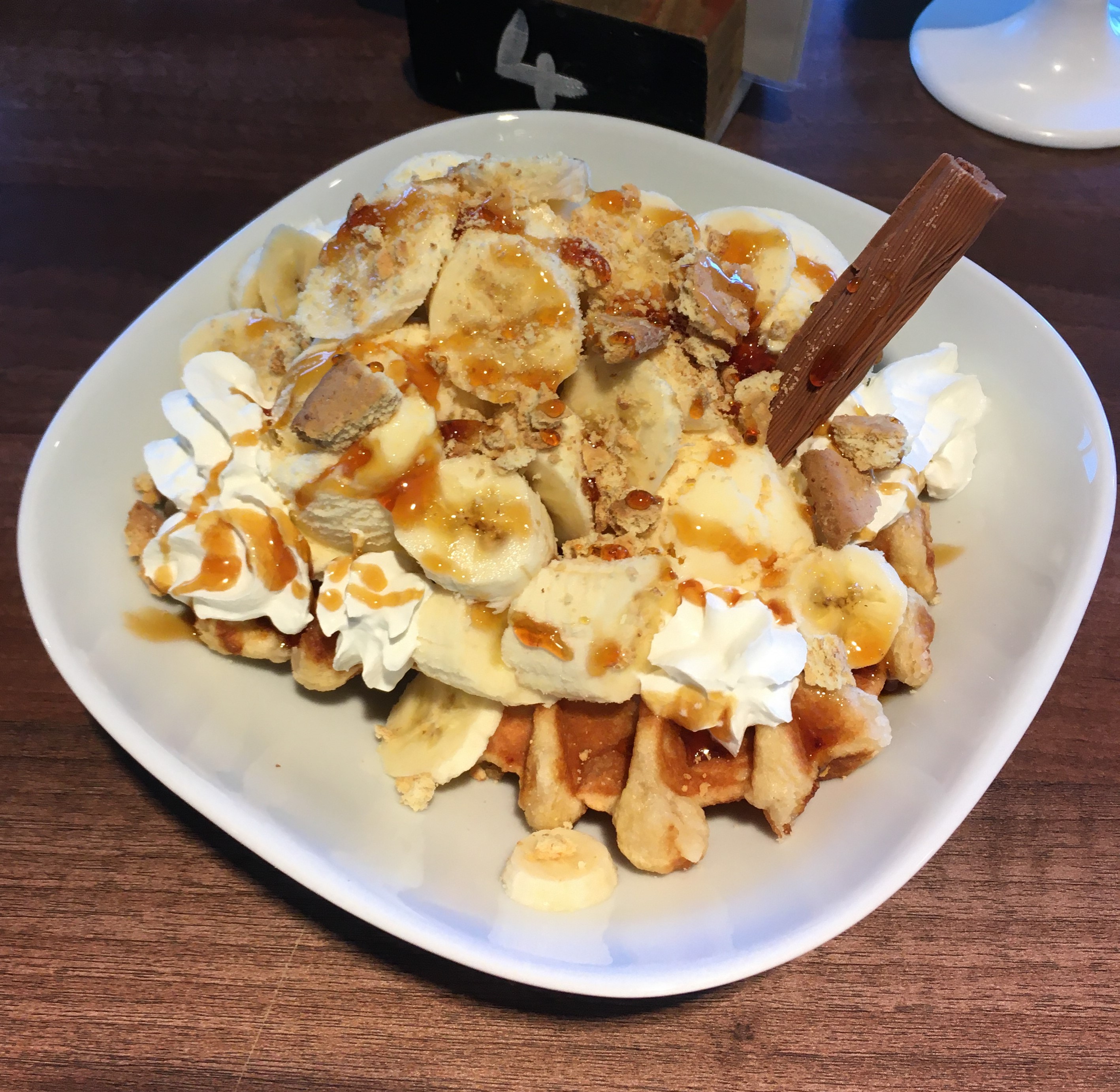 Banana Waffle
Warm waffle, Vanilla ice cream, sliced banana, caramel sauce, biscuit crumb and squirty cream.
Monster Milkshakes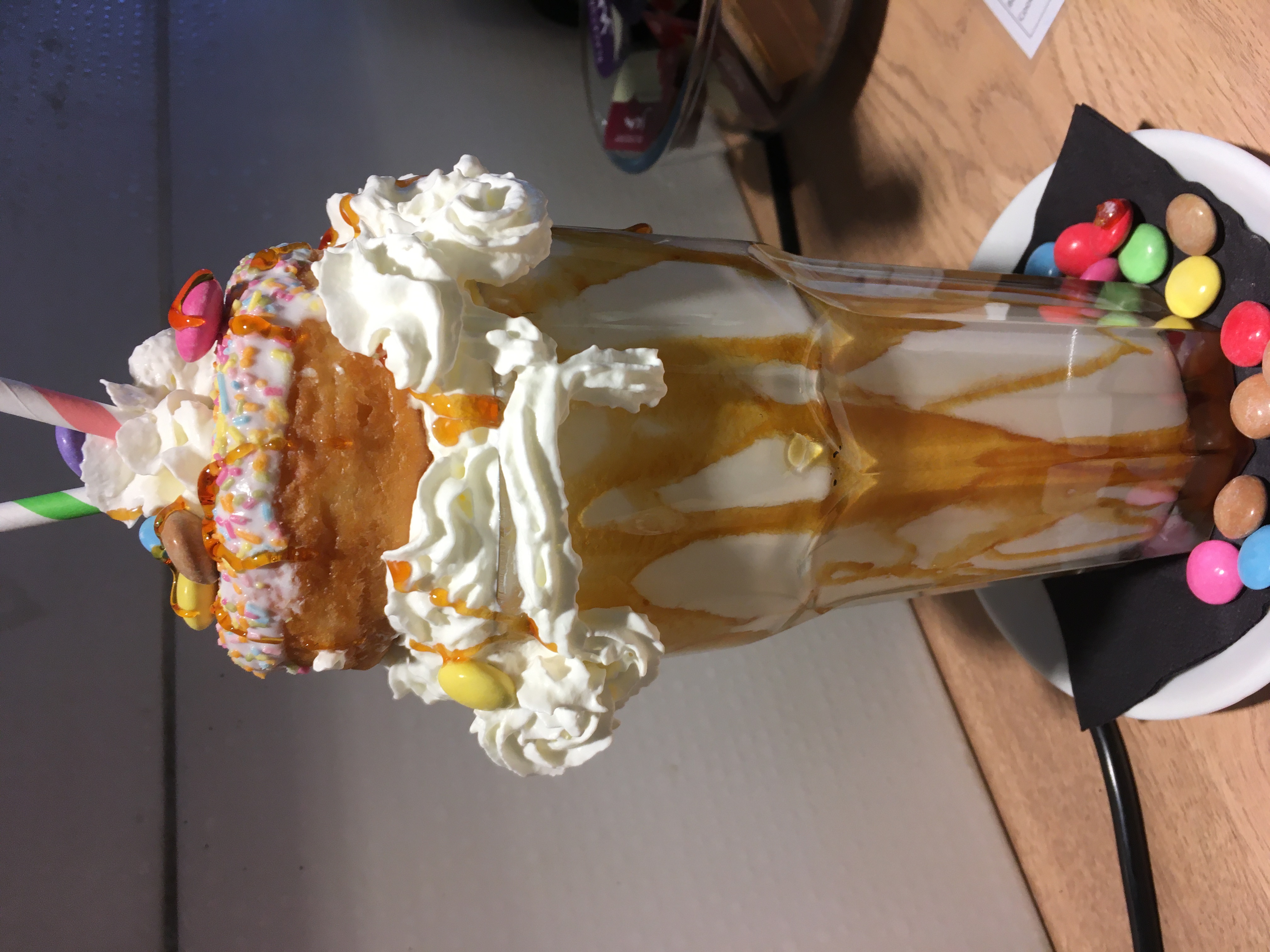 Monster Milkshake Monsters come in one size; Monster Size £5.45
Choose Flavour of Shake

Choose topping; Marshmallows, Smarties or Mixed sweets

Choose Sauce; Strawberry, Chocolate or Caramel.

Choose your Monster; Banana, Cookie, Ring Doughnut or Mars Bar
Monsters come with squirty cream to help balance the toppings and Monster, just let us know if you don't want cream.