Paint your own Pottery Anytime!
Have the urge to paint? Just pop in anytime we're open to Paint your own Pottery. Choose from small animals, tiles, plates, mugs, large animals, piggy banks, unicorns, dragons, vases, cookie jars and more, prices start at £8 complete. This means the price written on the pottery is the price you pay, it includes the paints and firing, please allow 2 weeks to be fired. During School holidays we can get very busy, we do advise to book a table by phoning 01291 422322 during opening hours. Click here for examples of Pottery to Paint.
To book a table please phone 01291 422322 during opening hours.
Prints onto Fired Pottery.
A lasting memory captured forever. Hand and foot prints are a timeless keepsake.
We have a wide range of pottery to choose from for your painted prints.

Choose font, colour and wording and our staff will add the details for just £4 for the first item, £2 for every item afterwards.

Baby Foot Print on PotteryBabies under 6 months like to scrunch their hands up, therefore we suggest having baby's foot prints done on pottery. For imprints, hands can easily be captured in clay at any age.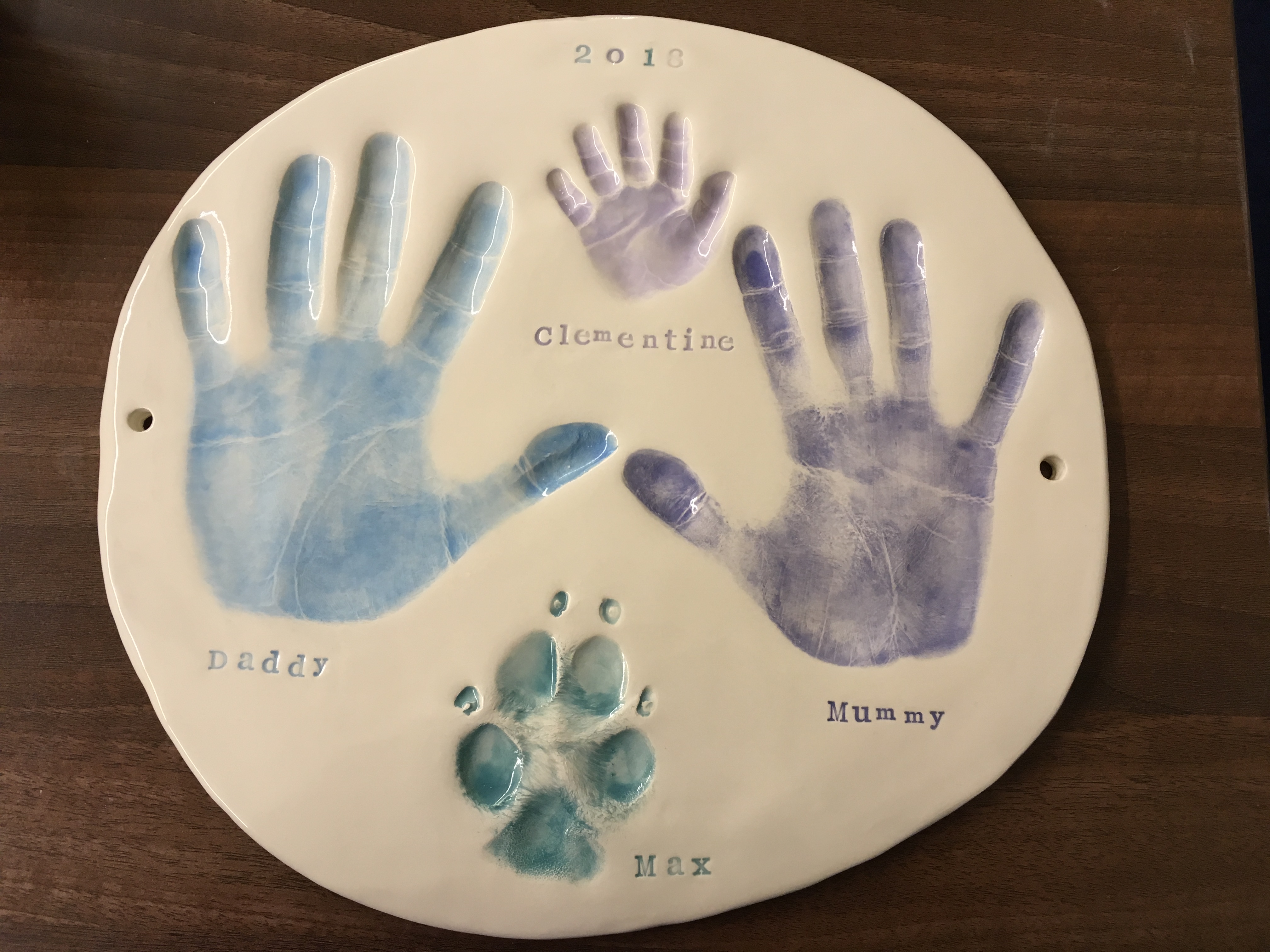 Extra large imprint
Imprints are a wonderful keepsake for any member of the family. Book a short session with Jo to have Baby's hand or foot imprinted into clay.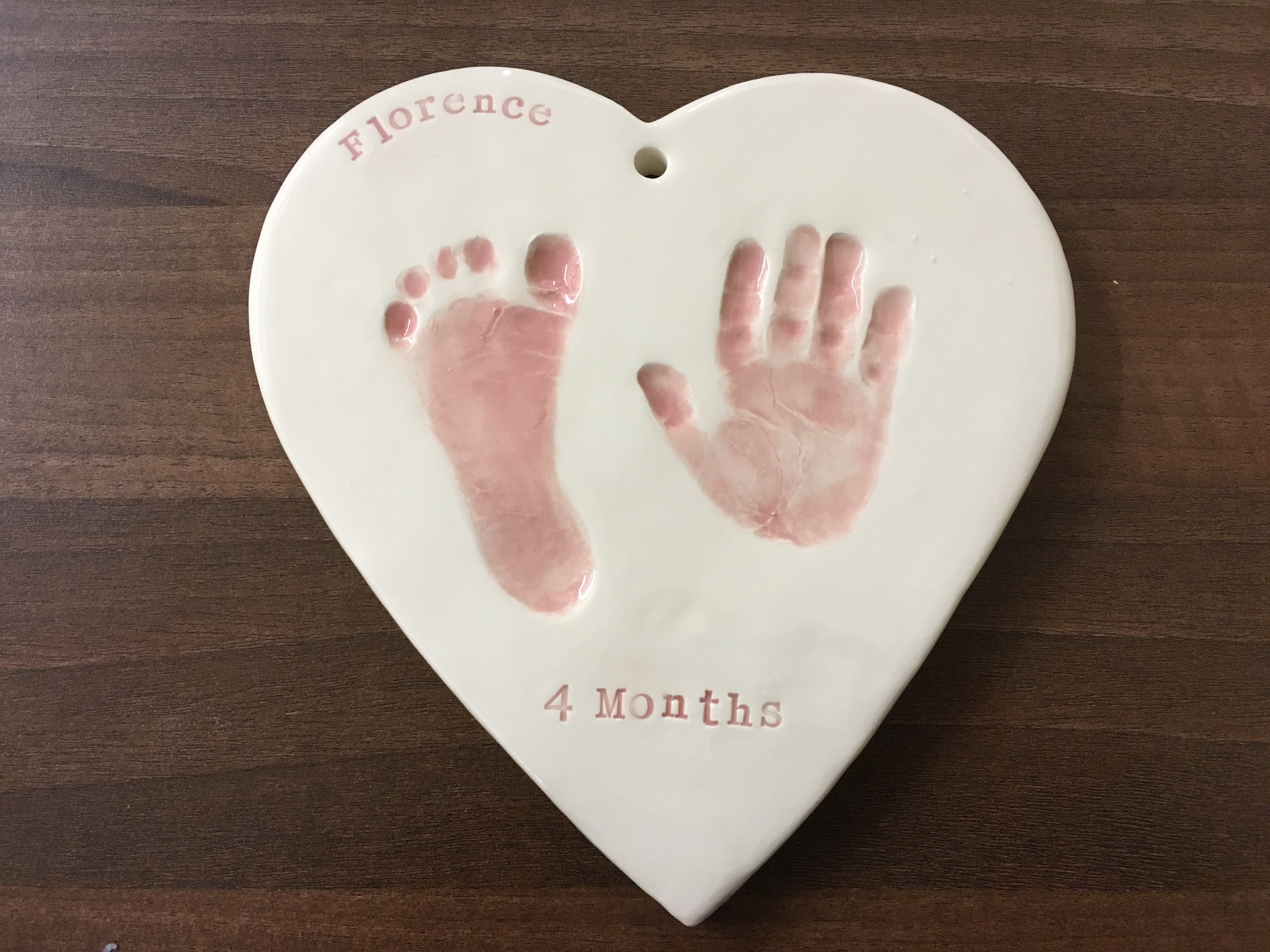 Medium imprint
Names, Dates and Messages can to added to make this a wonderful present!
Finger Prints turned into AnimalsTeacher Presents
What do you get someone who has everything? A group gift is a unique way to say Thank you. Collect your chosen pottery item and a selection of paints for the children to each add their own finger print. We can add the children's names, as well as a message to the Teacher for just £4. We'll even add some art turning the finger prints into animals and insects for £10 per pottery item.
Schools, Care Homes, Guides and Scout Groups
1st Woodend Scout Group Painting Pottery
Paint your own Pottery really is for everyone!
Book a session for at least 10 people and we'll make sure your group has fun getting crafty together.
All ages can enjoy crafts
We have lots of crafts and ideas to choose from, and expert staff to teach you how to get the best from your craft. Party packages also available.