Crafts to Try
"The desire to Create is one of the deepest yearnings of the Human soul"
Dieter F. Uchtdorf
Everyone can craft! At Ladybird Craft Centre our ethos is very much that everyone can have a go, there is no right or wrong way to craft.
To book a table please phone 01291 422322 during opening hours.
So come along, choose some Pottery to Paint, Decopatch shapes or a craft kit and get stuck in.
Paint your own Pottery
Paint your own Pottery, if you can hold a paint brush or sponge, you can paint! Choose an item of bisque (pottery that has had one firing) Create your master piece with underglaze paints and leave to be clear glazed and fired. The price you see is the price you pay, we don't add on anything extra for firing. Prices start from £8 complete. Allow 2 weeks for pottery to be fired.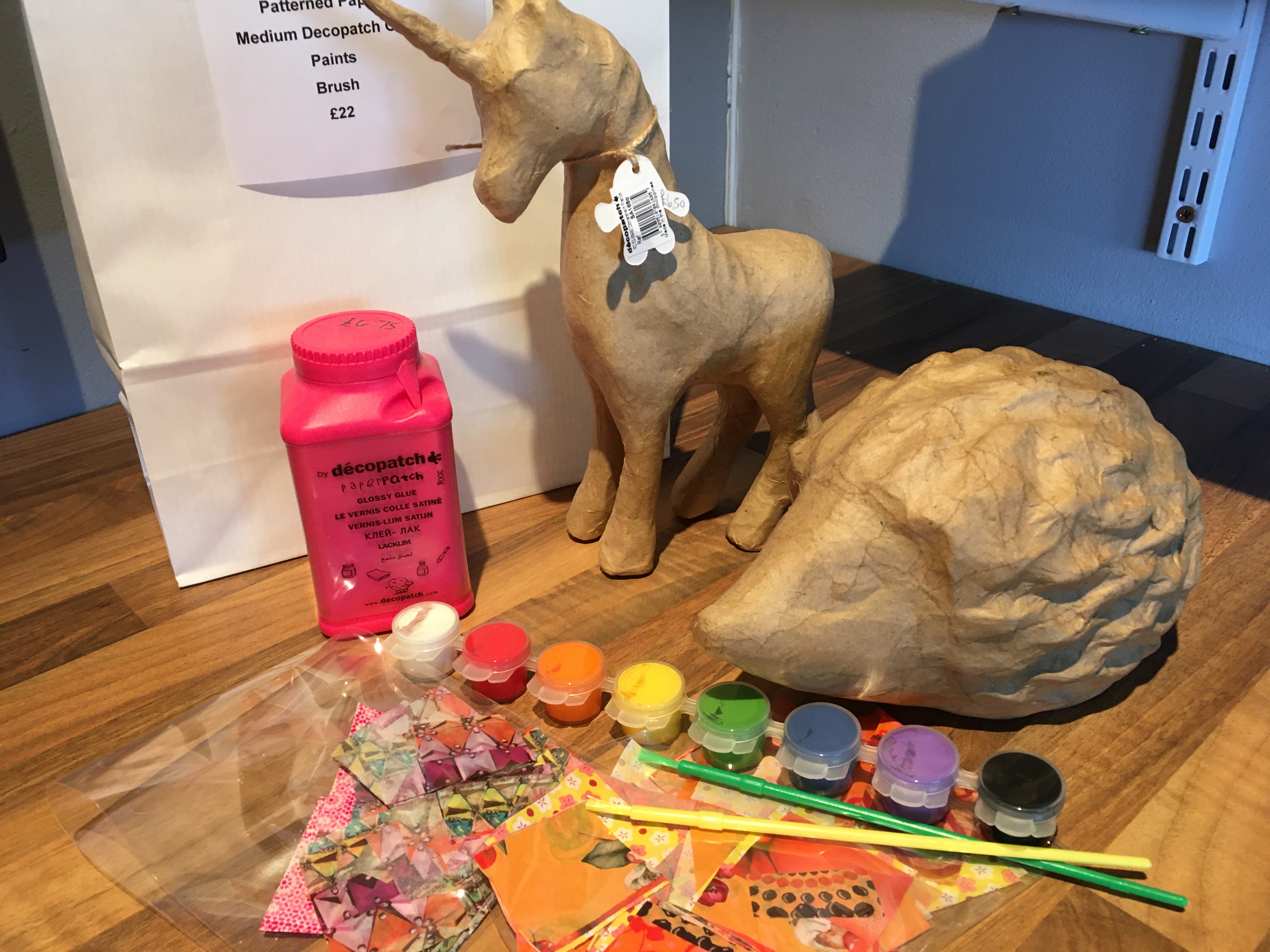 Decopatch Items
Decopatch is a brand of decoupage.
Decoupage is sticking stuff to other stuff. Its that easy, choose from animals large or small, letters, picture frames or even Christmas decorations, choose your patterned papers, pick up some glue, we'll lend you a glue brush, then start ripping sticking. You can take your decopatch home the same day.
We are now reducing our stock of Decopatch so supplies are limited, please ask staff for more info.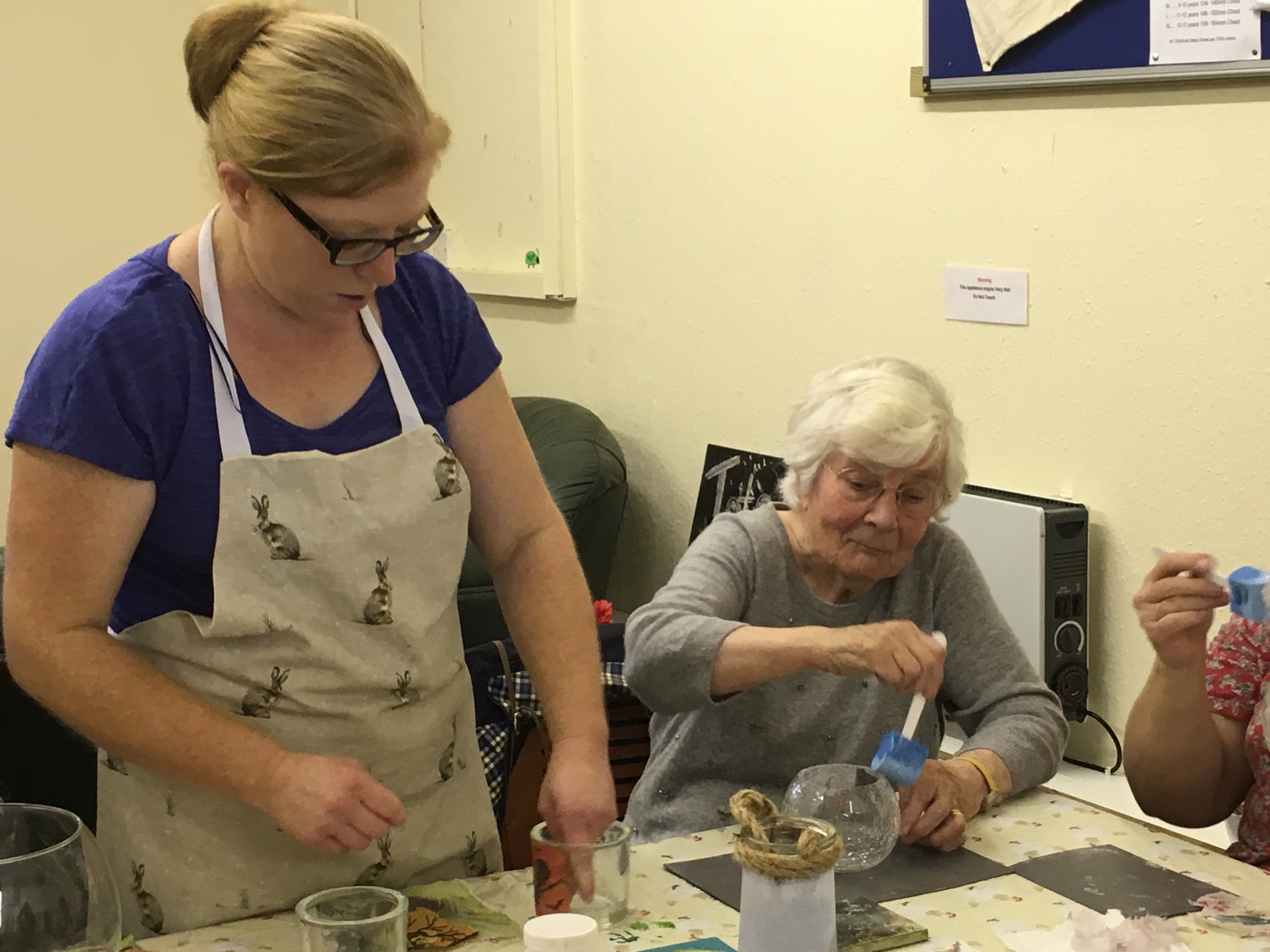 Adult Craft WorkshopAdult Craft Workshops Learn new skills with experienced tutors, all workshops are open to complete beginners, unless stated otherwise and all those aged 16 years and over are welcome. All workshops must be booked and paid for in advance.
Kids Craft Workshops Due to low attendance we no longer run kids pre arranged workshops.